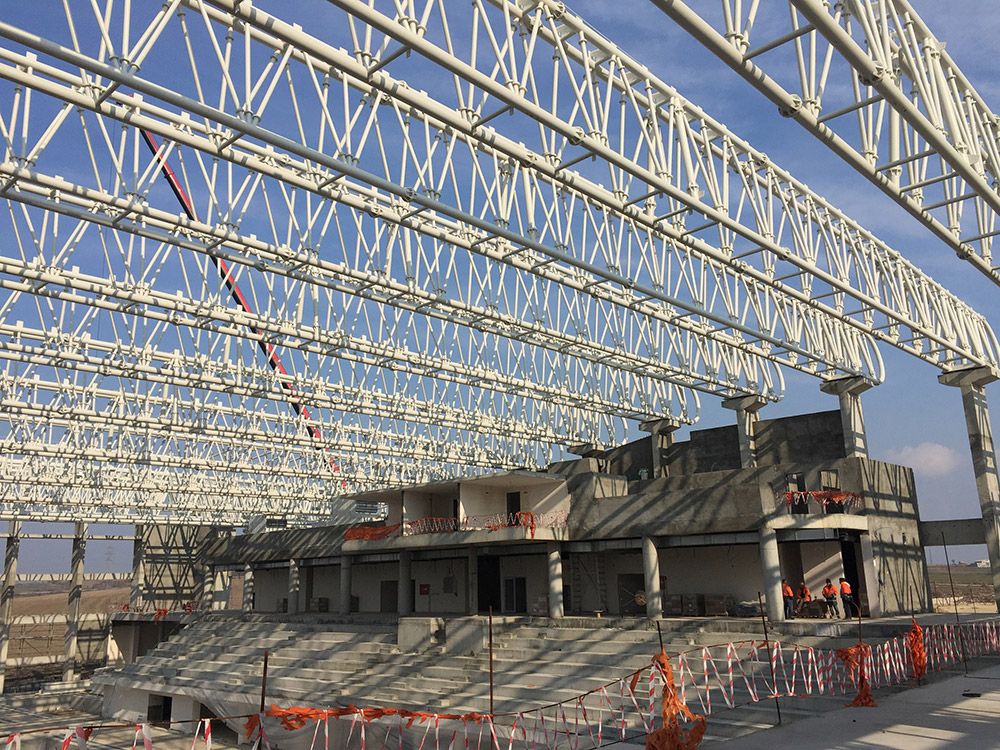 Steel Structure Sport Facilities
"Stadiums, Indoor Sports Halls, Swimming Pools, Sports and Exhibition Halls, Outdoor and Indoor Sports Facilities continue to be built with the advantages of steel construction."
EMR Steel Construction, which has carried out many domestic and international projects, brings its investors with its works.
Between the bitter cold of winter and the blazing heat of summer, an indoor sports facility is a very attractive option for providing a venue for sports and other activities year round.
Besides the main arena, your sports facility will require locker rooms and storage areas. Practice rooms and smaller spaces for classes or smaller events can be blocked out using a movable framework to increase or decrease room size and configuration. You may wish to shift the arena itself into two or more spaces when needed.